home
classes
teachers
workshops
new to yoga
teacher training
bodywork
retail
SPANDA

As we head into March we're moving out of the dark and towards light and rejuvenation. This month we're focusing on SPANDA, which means vibration and movement; a creative pulse. When we lose our creative "spark" or spanda, we disconnect from our own personal expression and we lose energy, focus, and a sense of well-being. When we connect with what drives us, and feel the presence in our bodies, we are most aligned with the natural spontaneity that defines our life processes (Jamie Stover Schmitt).


The Yoga Tree community would like to invite you to spend this month connecting with those aspects of your life that build you. With the coming of Spring the natural cycles of life will be shifting and with it we will be singing kirtan, celebrating the divine feminine and diving deeply into our practices of yoga.



Namaste,
YogaTree
MARCH IS KIRTAN MONTH!



AN EVENING OF KIRTAN CELEBRATING THE DIVINE FEMININE
A Benefit for Art of Yoga Project, Off The Mat, Into The World, & Headstand.
With Suzanne Sterling, Prajna Viera, Debbie Steingesser, Stephanie Snyder, & more!



Saturday, March 5th
8:30 – 11pm
$20
Yoga Tree Castro



BHAKTI BLISS - SAN FRANCISCO STYLE!
With Janet Stone, Scott Blossom, & Jai Uttal


Saturday, March 11th
6:30 – 9pm
$35 in advance
$40 at the door
Yoga Tree Castro
FEATURED EVENTS
HYPNOTIC RESTORATIVE YOGA
With Britt Fohrman
& Rachel Yellin
Saturday, March 19th
1 – 4:15pm
$50
Yoga Tree Valencia
YOGA & FOOD FOR EMOTIONAL EATING
For Women Only
With Darshana Weill
Sunday, March 20th
1:15 - 4:15pm
$35
Yoga Tree Hayes
TRANSFORMATIONAL FIRE: Awakening Our Highest Potential
With Breena Geehan
Saturday, March 26th
1:15 - 4:15pm
$35
Yoga Tree Hayes
BEGINNER TRACK
YOGA BASICS 1: A 4 Week Immersion
With Dina Amsterdam
Alternating Saturdays & Sundays
March 6th - March 27th
1 - 4:15pm
$225
Yoga Tree Valencia
BASICS 1 CLASS
With Amanda Moran
Saturday Mornings
9 - 10:30am
$18 (or pass)
Yoga Tree Hayes
ADVANCED TRACK
HATHA YOGA PRADIPIKA
With Pedro Franco
Saturday, March 19th
1:15 - 4:15pm
$40
Yoga Tree Stanyan
200 HOUR YOGA ALLIANCE CERTIFIED TEACHER TRAININGS
2011 SUMMER 200-HOUR YOGA ALLIANCE CERTIFIED TEACHER TRAINING: 1-Month Program!

With Darren Main, Dina Amsterdam, Chrisandra Fox, Harvey Deutch, Jane Austin,
& more!

July 5th - 31st, 2011

$2,850 early registration (6/3)
$2,950 standard Rate
$500 deposit due upon acceptance.

Visit here for more information.
Visit here to fill out an application.
FEATURED TEACHER TRAININGS

If you have any questions, please email TeacherTraining@yogatreesf.com or visit our Teacher Training page.


TEACHING YOGA TO BEGINNERS
With Jason Crandell
March 11th- 13th
8-Hour Intensive
$120

AMRITAKUNDA: Immersing in the Pool of supreme Nectar
With Stacey Rosenburg & Chris (Hareesh) Wallis
April 10th - September 18th
$445 by 3/20
$545 after


500-HOUR CERTIFICATION PROGRAM ~
Module One: Advanced Training

With Dina Amsterdam
April 11th - 17th

$1,150 by 3/14
$1,250 after
Payment Plan by Request
2011 ANUSARA YOGA TEACHER TRAINING: Level 1

With Sianna Sherman
April 18th - 22nd
33 hours towards Anusara Yoga Certification
$625 by 3/18
$675 after
($1,800 for levels 1-3)
MORE MARCH WORKSHOPS
HOW TO SURVIVE A VINYASA CLASS
With Pete Guinosso
Sunday, March 6th
1:30 – 3:30pm
$35 (includes free week of yoga w/ Pete)
Yoga Tree Stanyan
INDIVIDUALIZED ASANA COURSE SERIES
With Scott Blossom
Tuesdays & Thursdays
March 8th - 22nd
6:30 - 8:30am
$125 before 2/15
$140 after
Yoga Tree Valencia
ACROYOGA INVERSIONS & ACROBATICS
With Jeremy Simon
Saturday, March 12th
1:30 - 4pm
$35
Yoga Tree Stanyan
PRENATAL PARTNERS
With Jane Austin
Saturday, March 19th
1:15 – 4:15pm
$70 a couple
Yoga Tree Hayes
EXTENDED RESTORATIVE PRACTICE W/ MASSAGE
With Lauren Slater
& Jamie Leigh
Sunday, March 20th
1:15 - 4:15pm
$45
Yoga Tree Stanyan
PRACTICE RIGHT SIDE UP & UPSIDE DOWN: Learn to Invert Your Practice
With Ariel Howland
Sunday, March 27th
1:15 - 4:15pm
$45
Yoga Tree Stanyan
COMING IN APRIL



DEEP HIP OPENERS
With Stephanie Snyder
Saturday, April 2nd
1:15 – 4:15pm
$40
Yoga Tree Castro



JIVAMUKTI IMMERSION
With Amanda Moran
Saturday, April 2nd
1:15 – 4:15pm
$40
Yoga Tree Hayes



PURE YIN: Balancing The Seasonal Body (Spring)
With Dina Amsterdam
Sunday, April 3rd
1 – 4:15pm
$45
Yoga Tree Valencia



New to yoga or want to review the basics? Yoga 101 topics include basic asana and alignment, breathing and meditation techniques, history, and anatomy. COST: $35 (Includes one week of free yoga)

Yoga Flow 101
With Tim Floreen
Sunday, March 13th
1:30 – 3:30pm
Yoga Tree Castro

Yoga 101
With Britt Fohrman
Sunday, March 20th
1:30 – 3:30pm
Yoga Tree Valencia

Yoga 101
With Sean Haleen
Sunday, March 27th
1:30 – 3:30pm
Yoga Tree Hayes
POSE OF THE MONTH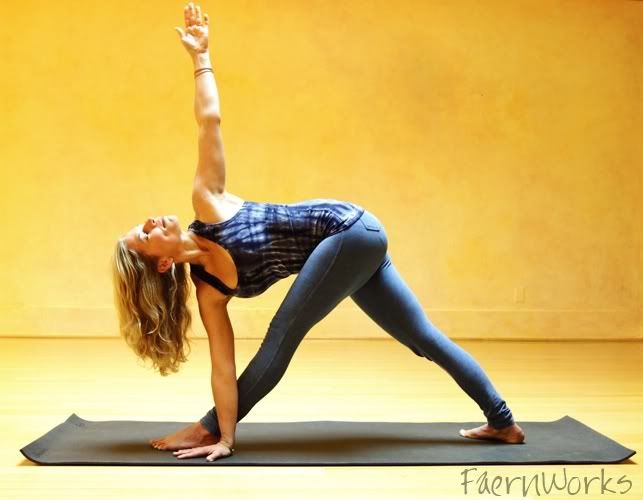 PARIVRTTA TRIKONASANA
Revolved Triangle Pose
With Chrisandra Fox

Spring is just around the corner. Like the dawning of a new season, pregnant and potent with possibility, spanda is the creative spark and vibratory impulse that births our deepest intentions into the living fold of our reality. Spanda is vibration, a throbbing, pulsation. The Tantras describe the origins of spanda in manifold ways and as a dance of evolution and regression, expansion and withdrawing, recognition and the concealment of one's own Divine Nature.
Read more
IN SPIRIT


SPANDA
by Jill Abelson

Spanda, is a Sanskrit term for the subtle creative pulse of the universe as it manifests into living form. Spanda can be translated as vibration, movement, or motion, referring to waves of activity issuing forth from an unseen Source of spontaneous, creative expression. Depending on your interpretation, that source might be God, some form of the divine, Mother Nature, cosmic energy, or universal consciousness Tapping into that source is the goal of Yoga practice.

Around 800 A.D., the sage Vasugupta elaborated on this concept in the Spanda Sutras, his text commentary on the famous Shiva Sutras. Both texts are important components of Kashmir Shaivism, a religion deeply rooted in Tantra. These super powerful and subtle texts reveal that spanda is like a subtle vibration or sound inside the Divine, much like a heart throb. The essence of this vibration is the bliss of our own higher consciousness.

Read more
NUTRITION


THE MINDFUL DIET
By Darshana Weill
Yoga Teacher and Women's Counselor

A few years ago my family spent a week in Mexico. On our very first night at the dinner table my Dad says "OK, no diets this week".

Everyone laughed, fantasizing about the rich and delicious indulgence of Mexican cuisine that lay before them. I could feel myself wanting to join in on the conversation, but I just couldn't. The voice of my body spoke louder. I was contracted and irritated. "Is this just an excuse to become a mindless eater?" I thought. "Are dieting or overeating our only choices?"

As a holistic women's health counselor, I speak to women every day who are in constant battle with these two, somewhat opposing, forces. The attitude connected to their relationship to food is either one of deprivation or I'm gonna eat whatever I want and you're not going to stop me!

Read more
FEATURED TEACHER


LOUISE WITH-SEIDELIN
Visit here for Louise's class schedule

Since her youth, Louise has been dedicated to the study and practice of healthy living. At the age of 15 she worked as a chef at a health retreat in Denmark where she gained knowledge of healing through foods. In 2000, Louise's yoga practice, that she began at 17, found a great spark of passion that lead her to become a yoga instructor in 2002 at a studio called Yoga Shakti. There she was initiated under a Himalayan Yogi, Jnana Nanda Bharati, who hails from the ancient, most highly respected, Sri Vidya Tradition. Very disciplined & enthusiastic, her foundation in Astanga Yoga blossomed into a strong and very creative Vinyasa Flow. In 2008, Louise trained at the Circus Center as a contortionist for 2 years. She continues to incorporate spiritual teachings with the physical. Louise is a yogi dedicated to growing & sharing her pursuit for a healthy body, mind & soul.
FEATURED MASSAGE THERAPIST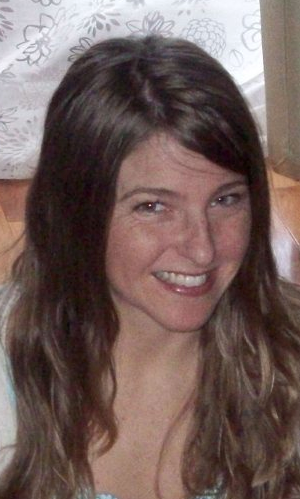 THERESA BLACKNER
Click here to schedule a massage with Erica

Theresa Blackner is a California native, born and raised in San Luis Obispo. Her fascination with human beings began as a youngster when she was correcting her Scoliosis at Physical Therapy. She taught aerobics and personal training and then found yoga which inspired the first taste of spirituality she had been searching high and low for. Soon after, a friend suggested a Thai Massage class and that was it! Theresa then experienced how absolutely satisfying giving and receiving is.

Hirudaya Holistic Life Center is where she awoke her intrinsic massage therapist, close to 7 years ago. She studied Swedish, Shiatsu, Deep Tissue and Trigger Point. She also learned Pre and Postnatal bodywork from Kate Jordan Seminars. She welcomed a great opportunity to work closely with Bob and Melanie Sachs of Diamond Way Ayurveda and now offers Tibetan Ayurveda Spa Treatments such as Shirodhara and Abhyanga. Workshops at Esalen, Tassajara and International travel round out her experience in meditation, yoga and massage.

Theresa loves to offer a safe space to be open and really care for each client, giving them a helpful and fun opportunity to feel how wonderful it is to be embodied!
RETAIL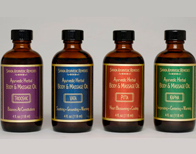 Sarada: Ayurveda 4oz Oil
Raise Your Vibration!
This Month Yoga Tree is offering 15% off Sarada Ayurvedic oils
(in studios only).



Vata: Soothing, Grounding, Warming
Pitta: Heart Blossoming, Cooling
Kapha: Centering, Invigorating, Warming
Tridoshic: Balances All Constitutions
YOGIS IN THE NEWS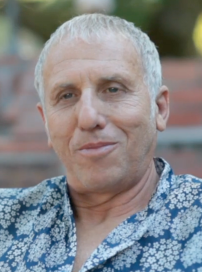 In loving Memory of Larry Schultz, who's teachings touched many in our own community and the yoga community at large. We appreciate and honor Larry for nurturing and spreading yoga in the Bay Area, and for influencing so many around the world who hold him dear. Blessings to his family, and to his journey beyond.

Read the Yoga Journal article here
STUDIO ANNOUNCEMENTS



NEW DONATION BASED HATHA YOGA CLASSES
Hatha Flow
With Pedro Franco
6:15 - 8pm
$ = Donation Based

Kirtan & Ecstatic Chant
w/ Pedro & The Heart Shakers
8 - 9:30pm
$=Donation
Yoga Tree Castro




SEMI-PRIVATES AT VALENCIA

Yoga Therapeutics
With Jeremy Simon
Mondays
5 - 6:15pm

Restorative w/ Massage
With Jerusha Rone
Wednesdays
5 - 6:15pm

"Remember, the entrance door to the sanctuary is inside you." -Rumi
Hayes Studio
Stanyan Studio
Valencia Studio
Castro Studio
Mission Studio